TIMESBANDUNG, JAKARTA – As a corporate social responsibility program, ARTOTEL Group held another social service through ARTOTEL Earth. This program was formerly known as the ARTOTEL for Hope.
The ARTOTEL for Hope, was a social service program firstly conducted on 2016. The program was focused on social campaign and some cultural activities. They have conducted lots of social service during the time.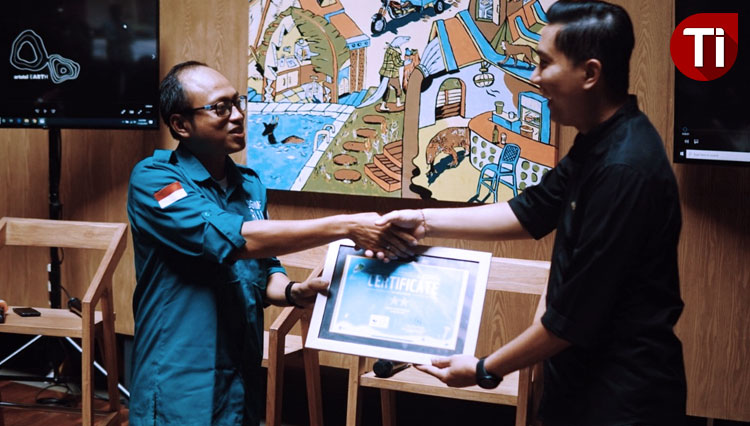 At the early of 2018, ARTOTEL for Hope starting to put their eyes on the environmental protection. And at the end of 2019, they decided to change the name of the program into ARTOTEL Earth which focuses more to the environmental sustainability.
For this social act, the management hold the WWF-Indonesia as their official partner. As a result, the management now is engaged to participate on the Signing Blue program by WWF Indonesia.
They have conducted their first corporate social responsibility program by reducing the use of plastic which has become the biggest contributor waste to the earth. They will set aside several of their income for IDR 10 K for each room occupied to support the WWF Indonesia waste management program.
The customers will be given free comics of Mulyakarya about the Labuan Bajo and the waste issue that held by the local community as a feedback.
There will also be an art exhibition by Mulyakarya and several other artist of Yogayakarta which will be held at the same time in all ARTSPACE of ARTOTEL Group properties starting from December 1st 2019 to January 31st 2020.
The Artotel Group will also conducted several other activities such as souvenir 'Upcycling' by gathering old linens to be recycled and made into more valuable thing such as souvenirs.
"The ARTOTEL Earth is one of the modern life style where we actively participated in taking care of the environmental sustainability for the sake of our future generations," the CEO of ARTOTEL Group, Erastus Radjimin said.
Baca Berita Peristiwa dan Politik terbaru di Indonesia dan luar negeri lainnya hanya di TIMES Indonesia.